Dear QPMA Member,
Your Association is proud to invite you to your 2022 Virtual Special Meeting,
an occasion to understand the impact of your financial contributions to the QPMA and the evolution of the actions carried out by your association.
THURSDAY, APRIL 21, 2022 - 1:00 P.M.
On the agenda:
2021 financial statements presentation

Follow-up on the strategic orientations and 2022 QPMA priorities
The Special Meeting will be held in French.
Here are:
Looking forward to welcome you all!
Sophie Perreault,
QPMA President and CEO
► REGISTER FOR SPECIAL MEETING AND CONFERENCE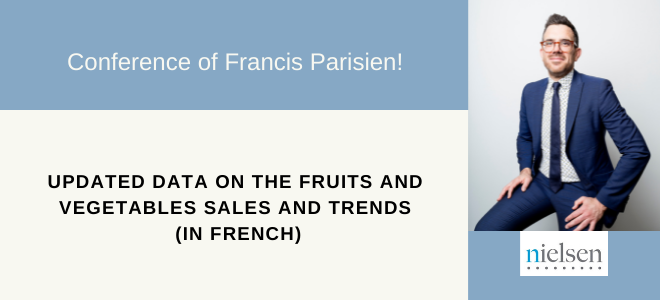 The Virtual Special Meeting will be followed by a conference of
Mr. Francis Parisien of Nielsen,
on the updated data on the fruits and vegetables sales and consumption trends in Quebec.

If you have any questions for Mr. Francis Parisien,
please forward them to Mario Lalancette at mlalancette@aqdfl.ca by April, 19.